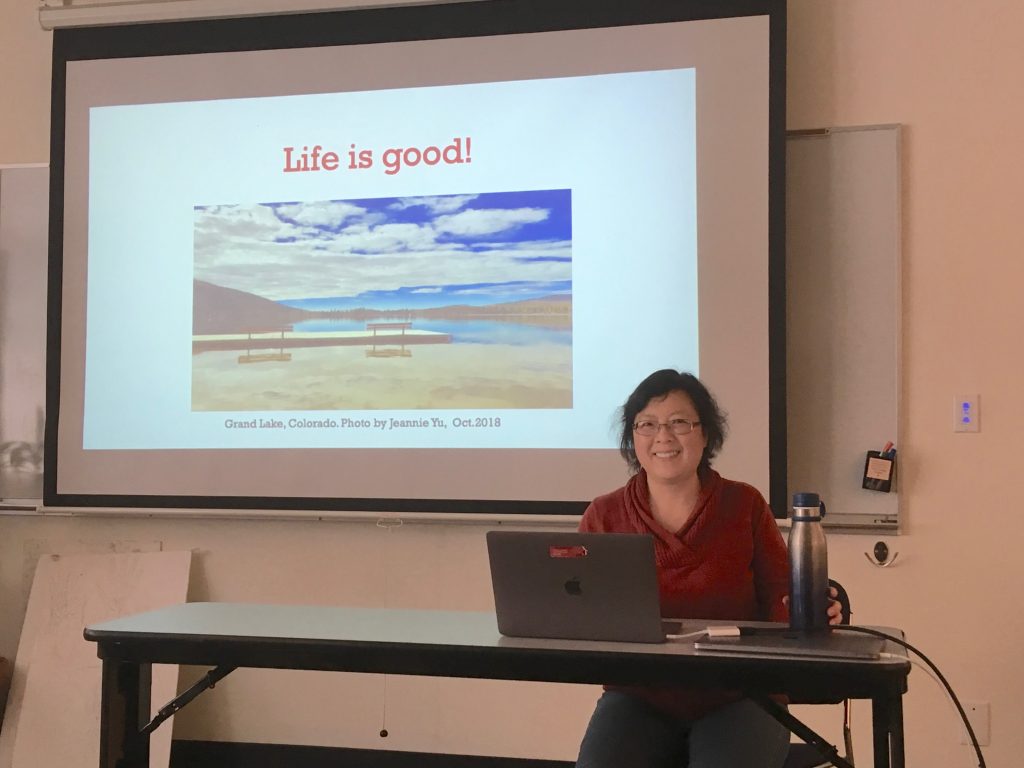 Hui Juan "Jeannie" Yu
Dr. Jeannie Yu is the 4th generation Chinese medical doctor in her family. She was greatly influenced by her mother who was a pharmacist, and her father who was an M.D., Acupunturist, Herbalist, Vice President of the Red Cross, and director of Disease Control in Taishan County. While she was young, Dr.Yu spent numerous hours observing her father treating thousands of patients. After graduating from Zhanjiang Medical College (now called Guang Dong Medical College) in 1985, Dr.Yu practiced western medicine in Taishan's No.1 People's Hospital at the departments of Pediatrics, OB-GYN, Internal Medicine and Emergency Medicine.
Traditional Chinese Medicine (TCM) plays a significant role in health care in China. Dr.Yu realized that patients received extremely beneficial results from TCM treatments. Therefore, in 1986 she enrolled in the Acupuncture Training Class for physicians at Guang Zhou TCM College and studied with the famous professor, Liu Bing Quan. From there, she received significant hands-on training and clinical practice.
After she moved to United States, Dr.Yu attended and graduated top of her class from the Colorado School of Traditional Chinese Medicine. She scored exceptionally high on the Acupuncture and Chinese Herbal National Medical Board Exams administered by the National Certification Commission for Acupuncture and Oriental Medicine (NCCAOM). Jeannie attended continue educations with lots of famous doctors from China and US, at Harvard, MD Anderson cancer center… keeps up with the state of art medicine!
In order to provide higher level of care for patients, Dr. Yu attended and finished doctoral program in Acupuncture and Chinese Medicine (DACM) at California Institute of Integral Studies (CIIS), focus on research and evidence based medicine. Using integrative medicine approach, treating patient's whole health at body mind spirit levels.  
Dr.Yu has been practicing Chinese Medicine, acupuncture and assembling herbs for more than 20 years in beautiful Lakewood, Colorado. Along with the hundreds of locals whom have benefited from her treatment, a handful of people come from all over the nation to take advantage of her specialized skills. In addition to acupuncture and herbal treatments, she also teaches Tai Chi and Qi Gong, both of which are considered to be the best exercise to balance the body's energy.
Besides her busy work schedule, Dr. Yu enjoys spending time with her husband, two daughters, turtle and Koi fish. Her hobbies include reading,  hiking, snowshoeing, traveling and photographing. 
Volunteer at Colorado Acupuncture Medical Reserve Corps(set up mobile clinic during disaster situation, offer free Acupuncture treatments for community and first responders), Denver Rescue Mission(prepare and serve foods for homeless).

Hui Juan "Jeannie" Yu –
Lic. Ac. DACM, Dipl. Ac. CH. MD (in China)
2550 Youngfield Street
Lakewood, CO 80215
applewoodacupuncture@msn.com
(303) 202-9808